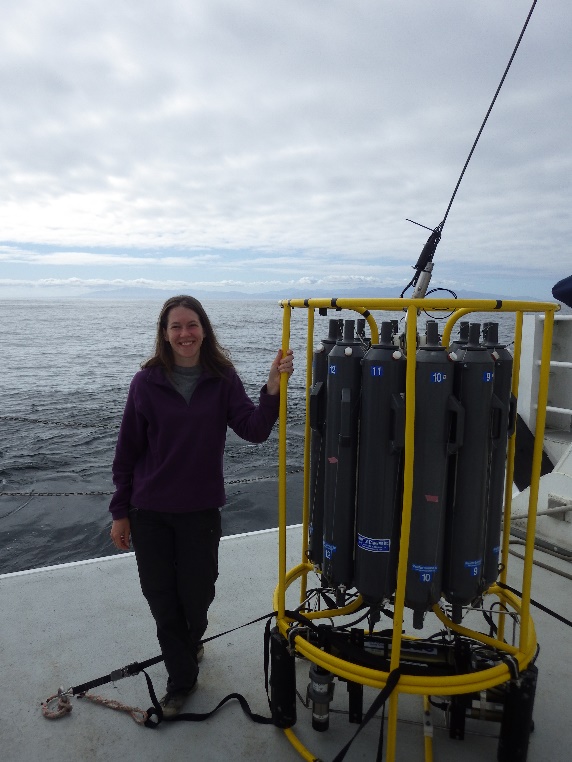 I have joined the group after several years of experience in the field of oceanography and marine microbial ecology. I am broadly interested in organismal interactions and have investigated this at the microbial level using a combination of flow-cytometry cell sorting and single-cell genomics techniques. My research will also aim at supporting various projects related to the evolutionary history of protists, in particular in understanding the genetic basis underlying the establishment of a nascent endosymbiosis between the ciliate Paramecium bursariai> and the microalgae Chlorella.
Needham DM, Poirier C, Bachy C, George EE, Wilken S, Yung CM, Limardo AJ, Morando M, Sudek L, Malmstrom RR, Keeling PJ, Santoro AE, & Worden AZ. The microbiome of a bacterivorous marine choanoflagellate contains a resource-demanding obligate bacterial associate. Nature Microbiology (2022).
Schön ME, Zlatogursky VV, Singh RP, Poirier C, Wilken S, Mathur V, Strassert JFH, Pinhassi J, Worden AZ, Keeling PJ, Ettema TJG, Wideman JG, & Burki F. Single cell genomics reveals plastid-lacking Picozoa are close relatives of red algae. Nature Communications (2021).
Hoadley KD, Hamilton M, Poirier C, Choi CJ, Yung C-M & Worden AZ. Selective uptake of pelagic microbial community members by Caribbean reef corals. Applied Environmental Microbiology (2021).
Wideman JG, Monier A, Rodríguez-Martínez R, Leonard G, Cook E, Poirier C, Maguire F, Milner DS, Irwin NAT, Moore K, Santoro AE, Keeling PJ, Worden AZ, & Richards TA. Unexpected mitochondrial genome diversity revealed by targeted single-cell genomics of heterotrophic flagellated protists. Nature Microbiology (2019).
Needham DM, Poirier C, Hehenberger E, Jiménez V, Swalwell J, Santoro AE, & Worden AZ. Targeted metagenomic recovery of four divergent viruses reveals shared and distinctive characteristics of giant viruses of marine eukaryotes. Philosophical Transactions B (2019).
I like hiking, cycling, traveling, sometimes combining all, especially when it comes to taking a break and enjoying food and drinks in beautiful settings!